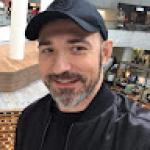 Aug 11, 2021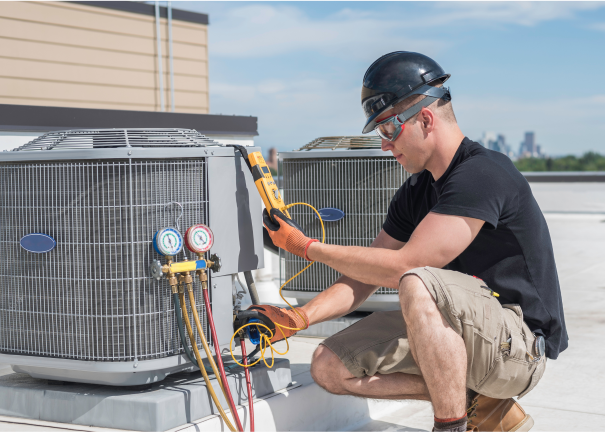 HVAC stands for heating, ventilation, and air conditioning. The aim is to create a comfortable environment for the occupants. Different buildings, such as industrial, commercial, and residential, rely more on HVAC systems. The main goal of an HVAC system is to provide comfort by changing external air temperatures. There are chances of you forgetting about the types of HVAC systems when installing a new HVAC system. But there are several types of HVAC systems each with its own set of advantages and disadvantages. Suppose you are thinking about putting an HVAC system in the building. Don't forget to take a closer look at the types of HVAC systems available. HVAC systems have four different types.
Split systems
hybrid systems
ductless systems
packaged heating and air systems
Each of these HVAC units has advantages and disadvantages, and understanding. It will help you decide which is ideal for you.
Split Systems
Heating and cooling split systems are the most frequent types of HVAC systems. As the name implies, the system consists of two primary units, one for heating and cooling. These systems stand out because they include both indoor and outdoor components. That is immediately identifiable. Also, these HVAC units have an external cooling system. It employs refrigerant, compressors, and coils to chill air and a fan to blast hot air. During the summer, these are the large AC units located outside the home.
Benefits of split systems
The heating and cooling split systems also include a heater in a basement or other storage room. It uses gas to heat the house. Either a fan or an evaporator circulates the air to disperse the vapors. This system manages the temperature with a standard thermostat. It can keep most houses at the appropriate temperature. That ensures that your home or workplace remains comfortable regardless of the weather. These systems are standard because they are most accessible. It has no special requirements or environmental considerations.
Hybrid System
A hybrid system is like a split system, but there are a few crucial differences. These systems are becoming more popular due to their capacity to reduce energy costs. It is because of the electric hybrid heating technology. It sets them apart from other types of HVAC systems. This fundamental difference separates these HVAC systems from the rest of the group.
Benefits of a hybrid system
It can convert gas power to electric power. The gas power is faster and more comprehensive. At the same time, electric power is more efficient and quieter. Besides, it gives homeowners the freedom to choose how they wish to heat their homes. It is helpful in milder climates. That can take advantage of this during months when the temperature isn't too chilly. Finally, this system employs typical ductwork and thermostats. It delivers all the benefits of a split system. But it also allows you to save energy and money on your utility costs.
Ductless System
A ductless system is also known as a mini-split. This system is a one-of-a-kind system with high initial costs. But significant benefits for specific demands and applications. These HVAC systems have separate units in each room. It is allowing for more independent control. Indoors, this device installs on walls and connects to an outdoor compressor. This installation process is both costly and visible to the owners. According to HVAC Cleaning in Lawrenceville, GA, Garages, expansions, or other buildings are great candidates for these units as they are easy to install and provide autonomous unit control.
Pros of ductless systems
Services firms such as hotels and venues can enjoy HVAC devices because it allows tenants to control their temperatures and conditions. Also, energy conservation is a significant advantage. Because individual rooms are being heated, it prevents exterior or empty spaces from wasting energy. Many people retiring would enjoy these systems. Since they would keep the rooms warm to avoid energy loss in the areas, they do not use them. These systems need regular cleaning and maintenance. It is essential because the cost of repairs and replacements is high.
Many people nowadays use ductless mini-split systems. It is necessary to install both interior and exterior units. Then refrigerant and condensation lines must run between the two elements. According to professional technicians, these systems might cost $1,500 and $2,000 per ton.
Packaged heating and air systems
Packaged Heating and Air is the most advanced type of HVAC system. Within the house, there is a heating and cooling system. An attic or upper-floor storage room stores it. It serves both to cool and heat a home. It is perfect for smaller spaces or houses because of its small size. Also, it allows for inside placement if the exterior station is not possible. These HVAC systems can also be energy efficient and simple to maintain. Because the heating system is not as powerful as others, they are employed in warmer climates. But some types can mix gas and electric capabilities.
Benefits of HVAC System
According to Air Duct Cleaning in Lawrenceville, GA, there are many benefits of the HVAC system. Some are as follows: Buildings today have many ventilation options because of the HVAC system types. Fans and air filters improve air quality. It also guarantees that the temperature inside is reliable and pleasant.
With more advanced technologies, increasing energy efficiency is the norm. For example, the ability to manage energy usage is great and easy with modern thermostats. By doing so, you avoid wasting energy in empty areas. It is resulting in more precise and efficient results.
You will save money because you will have much more flexibility with when and how you use the system. Even though installation expenses can be very high, you will see a return on investment. Installing an HVAC system may help increase the value of a property when it goes up for sale.
Conclusion
There are many different types of HVAC equipment, but you should determine which one is best for you now. The split system is the most common, but hybrids are becoming more popular due to their energy efficiency. Mini-split systems are ideal for fussy families or the service industry. At the same time, packaged heating is perfect for tiny spaces or warm climes. Each type of HVAC equipment has advantages and disadvantages. The pros and cons help you find them.
Also read about:
What are the Different Types of Cylinder Locks
Top 5 Reasons You Should Buy VVS Diamond
How to Remove Wasps From Your Property