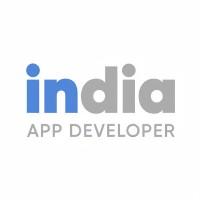 These days, health is becoming more essential than wealth. People around the world are adopting a healthier lifestyle. Your smartphones can be your best companion in maintaining a healthy and fit regime.
The demand for nutrition apps is on the rise. They have become the main players now in the fitness app market. So, if you are planning to create a nutrition app and are not sure what it will cost, here is a complete guide for you. This blog is focused on those looking to enter this growing sector and want to seek a cost estimate for developing a nutrition app.
To create the best nutrition app, it's worth hiring a committed and professional mobile app development company in India that is already experienced in developing these apps while including the right methodologies and technologies.
How Is a Nutrition App Useful For Users
A simple idea behind a nutrition app is that it assists users in adopting a healthier lifestyle that flawlessly synchronizes their weight and body. The nutrition app helps keep a track of your nutrition and dietary habits. It also offers tailored diet plans that can help meet your goals in a quick turnaround. A well-build nutrition app assists users with:
Creating a nutritious and balanced diet
Keeping track of water intake and calories
Plans and tips for weight loss
Creating healthy grocery lists
Monitoring your daily physical habits
Recommending healthy food options
A nutrition app is very useful for users if created with modern features. Therefore, before you jump to finding the cost of a nutrition app development, ensure to hire the best mobile app development company in India that has all the ideas about the functionalities and features needed to make a modern nutrition app.
Monetization Opportunities for A Nutrition App
There are many methods to earn money using a nutrition app. The most common of them include:
Paid app model
Paid subscription
In-app purchase
In-app advertising
Important Features to Include in a Nutrition App
People of every age have become conscious about fitness and health. They look keenly for apps that can help them follow a healthy regime. Mobile apps can encourage them to do so. If you want to develop a nutrition app, keep the following features in your mind:
General Features
Registration / User Login: To use the app, users should first make their profile with all the important details like gender, age, weight, height, and eating habits. Users should also be able to log in to the nutrition app using their social media accounts. Enable the app to gather all the important information from those channels and send personalized notifications and messages.
Food Logging and Dashboard: Ensure to include a feature using which users can enter the quantity of food they consume to keep a track of calorie intake and get the most appropriate dietary suggestions.
Live Chat: Offer the facility of 24*7*365 customer support to your users with the live chat feature. Allow users to interact directly with professional nutritionists and dieticians. Using this feature, specialists can suggest better diet plans and workout regimes depending on an individual's health concerns.
Push Notifications: It is a necessary feature to include in a nutrition app. It sends users the correct messages at the correct time about what they must eat, at what time intervals, and in what amount.
Flawless Connectivity with Wearables: Users can track everything using smart devices with technologies like IoT. By connect the nutrition app with wearables and third-party devices like Fitbit, Apple Watch, and more, users can easily monitor everything from tracking physical activities and heart rate to food intake and steps count.
Customized Diet Suggestions: It lets users seek better recommendations from nutritionists by simply discussing their issues and receiving appropriate help.
Feedback: User's feedback will help you find out the areas that need improvement. Depending on their feedback and rating, you can improve the app interface.
Advanced Features
BMI Calculation: Body Mass Index (BMI) is a critical feature of most nutrition apps. Once a user signs in to an app, they should be asked to provide particular details including height, weight, gender, allergies, food preferences, and more. With these details, a comprehensive report can be generated according to body measurements. Using BMI, nutritionists can also build a diet plan to speed up the process of meeting your goals.
Nutrition Analyzer: All users have their aim of using a nutrition app. Hence, with a nutrition analyzer, users get a clear picture of how far or close they are from attaining their goals. Ensure to present this feature in a simple to access way.
Recipe Book: A recipe book in the app can help users stick to healthy and nutritious eating habits. It will give them ideas on how to make healthy meals by offering detailed recipes.
Badges: Everyone wants to beat others in this cutthroat competition. This feature of a nutrition app keeps users determined to achieve various badges as per their performance.
Cost to Develop a Nutrition App
It is difficult to find the right cost of a nutrition Mobile app development because it varies based on many factors from the app development company you hire to the functionalities and features, the complexity of the app, and more. But, with the close assessment of every factor, you can determine the real estimate of a nutrition app development. You should contact India App Developer that offers every development related service under one roof, including:
Developer
Project Manager
UI/UX Designer
iOS/Android Developer
App Tester
Frontend/ Backend Developer
The cost of a nutrition app development in India generally starts from $25/ hour in India based on the location of the company, experience, and skills.
Wrap Up
Without any doubt, nutrition apps are growing in demand and popularity. They are offering many opportunities for entrepreneurs and start-ups. People wish to follow a nutritious and balanced diet and these apps are helping them in that.
Also read about:
ENVIRONMENTAL BENEFITS OF USING ORGANIC INK IN BOXES PRINT
4 Characteristics of a Great Certified Accountant in Slough
3 Ways an Accountant in Windsor Helps Your Cash Flow Problems