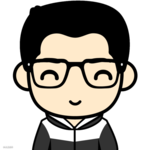 Feb 17, 2021

The study of medicine abroad attracts Russian and foreign students due to the opportunity to study in English or one of the European languages ​​at the best universities in Europe, to receive a diploma that will be recognized by employers from anywhere in the world. It is not easy to get a medical education abroad in the best educational institutions: most universities are distinguished by a selective approach, there are many applicants and the competition is very high. The average percentage of receipt relative to the number of applications is 20%.
The cost of training in medical specialties abroad is up to 50,000 € / year, although there are also more budget options in France, Germany, Norway, and Eastern Europe. For example, Romania or Bulgaria offer training courses that meet European standards, while the cost of training and living expenses here is one of the lowest in Europe - from 1000 € / year, there are scholarship programs, training in English or French.
Benefits of Studying Medicine Abroad
Studying medicine abroad opens up many opportunities after graduation. After completing a medical degree, you can choose to work in hospitals, research institutes, public health institutions, and research in related sciences. Graduates with a medical degree from a European or American university can also choose a career as a manager or economist in the health sector, work in forensic medicine, defend the rights of medical institutions or patients, completing a master's degree in economics, law, or other disciplines.
Working as a doctor is a direct, effective way to help people: to alleviate their condition during a serious illness, to participate in the discovery of a new cure for a previously incurable disease.
The opportunity to be a member of a team of qualified specialists, to feel like a part of a significant professional community. From studying in medical schools to practice after graduation, a doctor works in a group, collaborates with other medical specialists, nurses, and acts as a mentor for interns or students.
High need for doctors: if in Europe the number of doctors is large enough, then in Asia or Africa there are not enough doctors, medicines, materials. Many students take jobs immediately after graduation or even before graduation. In most countries, doctors are paid high salaries.
The choice of medicine is the choice of a constant vector of development because the work of doctors requires constant professional development, advanced training, and self-education. The medical education system offers courses for professionals of all levels. Many students see this as an advantage and point to medicine as a unique example of continuous professional development.
A career in medicine requires high returns, self-organization, dedication, and an understanding of the value of the personal investment. In return, doctors receive stability, safety, and confidence in future employment.
All over the world, doctors are respected members of society who have a high social status. This imposes moral and ethical obligations on behavior with colleagues, patients, life outside of work situations.
Features of studying medicine abroad
Admission to medical specialties can be incredibly difficult because in most countries there are many more students willing to study medicine than there are places available. A high school diploma with a good grade is not enough to guarantee access to medical courses in Canada, France, UK, Russia, the USA, Norway.
The study of medicine abroad in English has gained the greatest popularity, as it opens up a wide range of possibilities, but there are other options. For French-speaking students, some of the best medical schools abroad (Belgium, Canada, France, Romania) offer medical, dental, pharmaceutical, veterinary programs in French. Medical schools with training in French do not have such a high rating, the competition is not so great, the price of education is lower than on English-language programs, but at the same time, they have a high quality of educational programs.
Most medical schools abroad have adopted the Problem Learning Method (PBL), originally developed in Canada. It allows students to practice all stages of working with a patient - from diagnosis to treatment. The problem learning method involves the analysis of a specific case taken from medical practice - students diagnose the patient's disease on their own in small groups under the supervision of a specially trained mentor. Students apply their knowledge in conditions close to real ones, diagnose, prescribe treatment, discuss problematic points in the classroom: this technique allows students to feel more confident in the future. Looking for medical education in Russia Chevalier Education consultancy is one of the best MBBS in Russia Consultants in India.
Also read about:
All about BMW iX electric SUV
How to Start A Business in Your Own Home
3 Simple Changes that Can Make a Grave Difference in your Custom Rigid Packaging